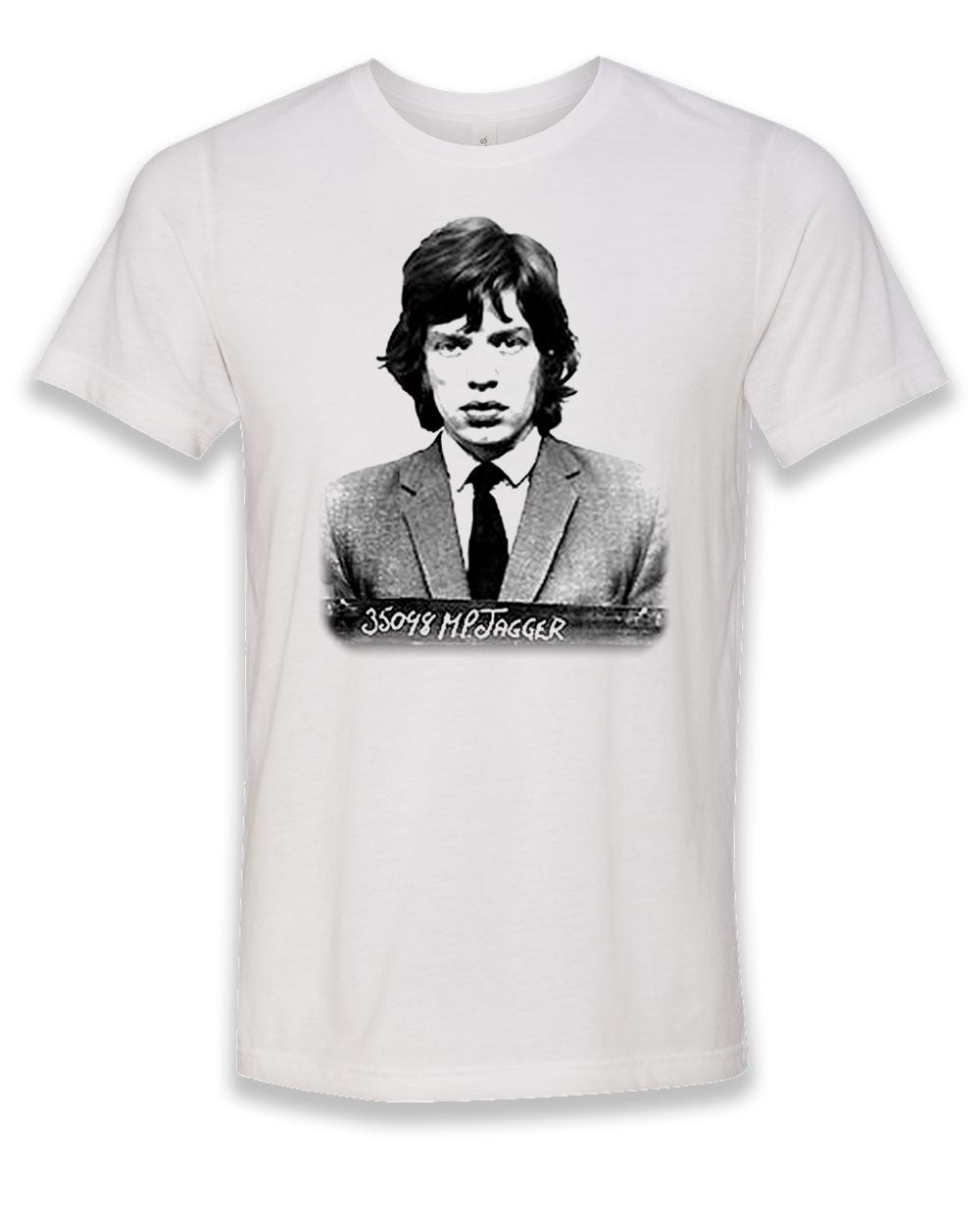 Mick Jagger Mugshot T-shirt
His beast of burden and what not. How are these guys still playing music? 
This is bound to become your favorite t-shirt. If it doesn't, you might need to seek professional help. You won't want to take off it because of its incredibly soft.
4.5 oz., laundered fabric
100% polyester with soft cotton feel
Aqua FX™ moisture wicking properties
Freshcare™ anti-microbial properties
There are a few good reasons to take these shirts off but we won't get into that here. We really don't feel like it's something we should be discussing with you at this point in our relationship. Let's get back to what's important.
Standard sizing with modern cut. Ladies think of this as your "boyfriend tee". They are AWESOME. Modern slim fit.